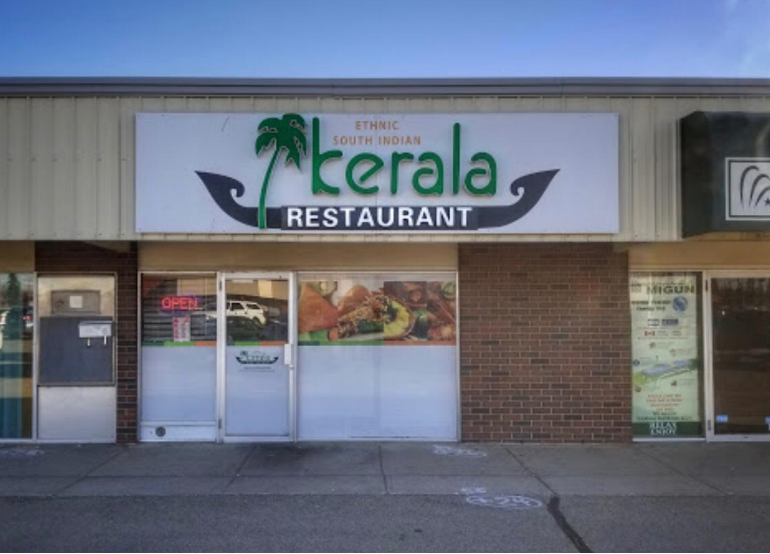 What started off as a unique dream of offering delicious dishes to nourish the body,mind, and soul, turned into a family business in Edmonton named 'Kerala Restaurant' that is situated in Southgate where we offer some of the finest South Indian cuisines. It is our humble attempt to introduce a variety of authentic dishes especially light and simple authentic curries from the land of coconuts now known as 'God's own Country'.
This is a dream project of a highly passionate family entrepreneur Shaji Mathew who grew up in a small village near Kottayam, Kerala, which is situated on the southwest coast of India. As a boy Shaji spent much of his free time helping his mother in their vegetable garden and then in the kitchen, turning the plants they'd grown into sumptuous meals and enjoying an ultimate secure, happy. and busy childhood.
As a young man, he moved to the Middle East where he experimented with a lot of Traditional Kerala and Arabian Dishes. Later when he moved to Edmonton he decided food was his destiny. While building his career with different retail groups, he started his own restaurant in the year 2015, it proved to be an instant success in Edmonton, and emerged as one of the most sought after destinations for Kerala Cuisines. And so, Shaji Mathew wanted to open up a chain of restaurants in different parts of Canada.
Kerala's long coastline, numerous rivers and backwater networks, and a strong fishing industry have contributed to the variety of its cuisine. Rice and cassava form the staple food of Kerala. The main dish for lunch and dinner is boiled rice. Coconut milk, cream, and kernel (grated or sliced) are commonly used in dishes for flavouring and thickening, in turn reducing the amount of oil/ghee that is required when cooking. Spices are a fundamental element of the cuisine of Kerala and enable each dish to encompass its own distinctive flavour. The spices that are most commonly used are black pepper, cardamom, chillies, cloves, coriander, ginger, tamarind, and turmeric, all of which are cultivated in large quantities in Kerala.
For over 2000 years, Kerala has been visited by traders from Greece, Rome, the Eastern Mediterranean, Arab countries, and Europe. Thus, Kerala cuisine is a blend of indigenous dishes and foreign dishes adapted to Kerala's tastes. In addition to historical diversity, the cultural influences, particularly the large percentages of Muslims and Syrian Christians, have also contributed unique dishes to Kerala cuisine, especially non-vegetarian dishes.